Meet RISE Consultant
Nana-Efua Lawson
Nana joined RISE in 2020. She is a Chartered Psychologist specialising in leadership coaching, design and facilitation of leadership development programmes, team coaching, senior team effectiveness, and talent development. She is passionate about Diversity, Equity, Inclusion and Belonging. She has a particular interest in Women in Leadership, Minorities in Leadership and Evolutionary Leadership.

Nana works with people from the inside out - with the whole person - cultivating better self-awareness and authenticity. She creates safe spaces in which people, individually or collectively, can be fully witnessed and feel seen and heard. With increased self-awareness and system awareness, leaders can align their own life purpose, meaning and values with those of the organisations that they lead. She gets a real buzz from witnessing leaders make shifts to effectively lead themselves, their teams and their organisations in more purposeful and sustainable ways.

Nana is Ghanaian by descent but made her home on the somewhat cooler shores of Britain as a teenager. She has lived and delivered successful global projects in an eclectic cross-section of cultures across Europe, Africa, Asia, and the USA. Embracing life wholeheartedly, Nana's interests are many and varied. She's constantly discovering new ones, but does admit that her enthusiasm makes up for her skill in some! Oh, and her favourite colour is orange.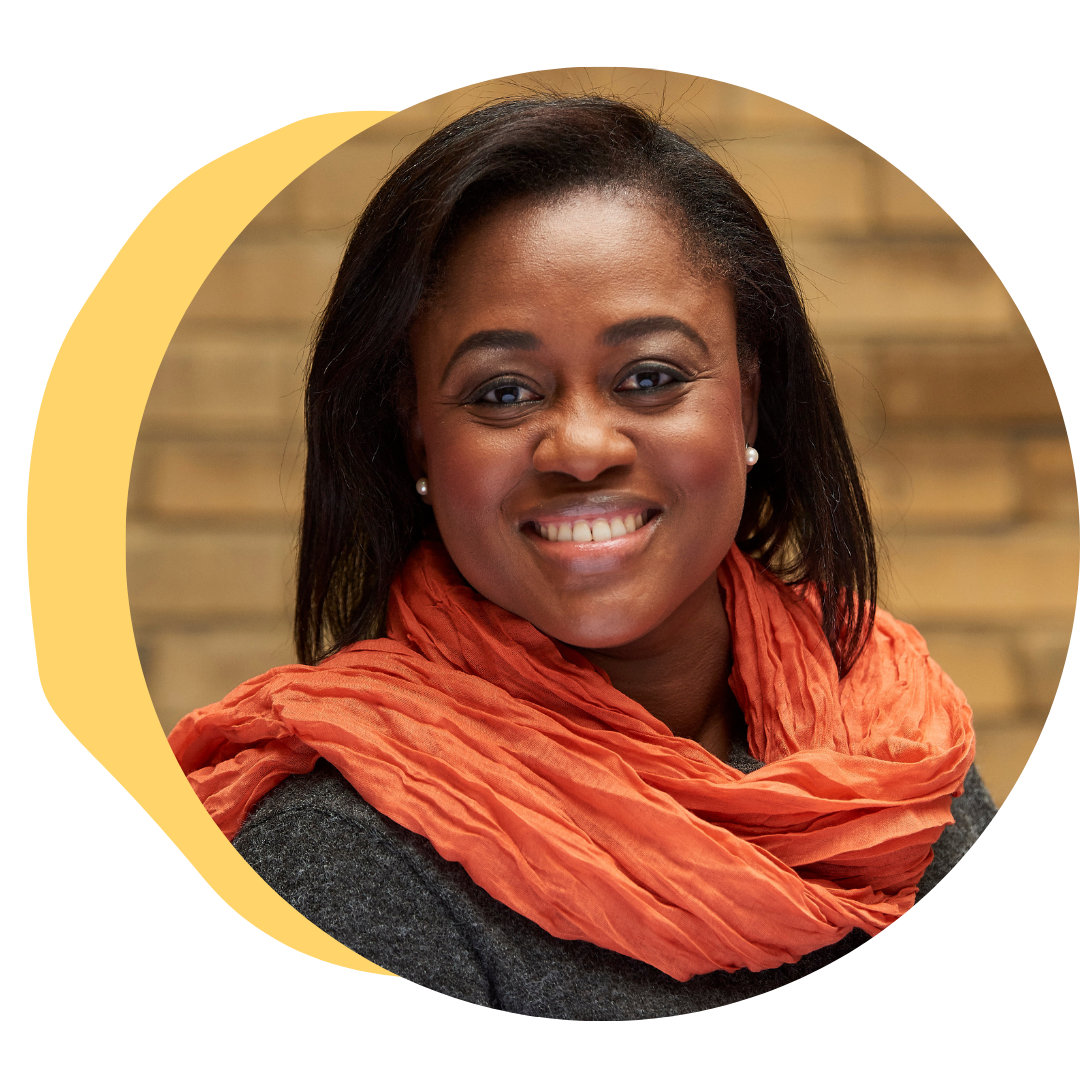 What they bring to their work
Chartered Occupational Psychologist (CPsychol)
MSc (with Distinction) in Occupational & Organisational Psychology
BSc (Hons) in Biological Sciences: Psychology
Member of the Division of Occupational Psychology & Founding Member of the Special Group in Coaching Psychology, British Psychological Society (BPS)
Associate Fellow of the BPS (AFBPsS)
Senior Practitioner: European Mentoring & Coaching Council (EMCC) Global Individual Accreditation (EIA)
Principal Member and previously an elected board member of the Association for Business Psychology (ABP)
Certified Executive Coach
Post-graduate certificate in Psychosynthesis
Leadership Coaching
Certified Practitioner of NLP, Time Line Therapy, and Hypnosis
Certified user of many psychometric tools
Google
PayPal
Citi
Unilever
Aviva
Hastings Direct
Vodafone
Allianz
Amundi Assessment Management
British Council
HSBC
M&G
eBay
BP
Tullow Oil
Debenhams
Asda
Bank of England
Nestlé
NFU Mutual
Diageo
Reckitt Benckiser
Hasbro
Ernst & Young
Morgan Stanley
NBC Universal
SSE
Deutsche Bank
Kinross Gold
Scottish Water
Imperial College Business School
Qatar Telecom
Ford Motor Company
BAA
KPMG
Standard Chartered Bank
Kuwait Petroleum Corporation
The Foreign & Commonwealth Office
NHS
UNICEF Ghana
Department for Education
OilSpill Response Ltd
Warburtons
"Nana designed and delivered a robust and engaging leadership programme focusing on the improvement of both individual and team effectiveness for our Senior Leadership Team. She is a very intuitive individual who can be both supportive as well as direct with participants and is not afraid to ask the difficult questions to really drive individuals to understand their own motivations, capabilities and effectiveness. Giving them the responsibility to take control of their interactions within the business to achieve organisational goals, Nana has been instrumental in the development of a strong team with a rounded capability. I would certainly recommend her for similar programmes in other organisations."

CEO