Working with
Culture
Far too many culture change programmes struggle to deliver the desired results.
What if?
We work with the reality of culture as an ever-evolving representation of what is happening in an organisation. We acknowledge that culture is not something that can be planned and controlled and instead, see it shaped through intentions, conversations and actions in an ongoing and involved process.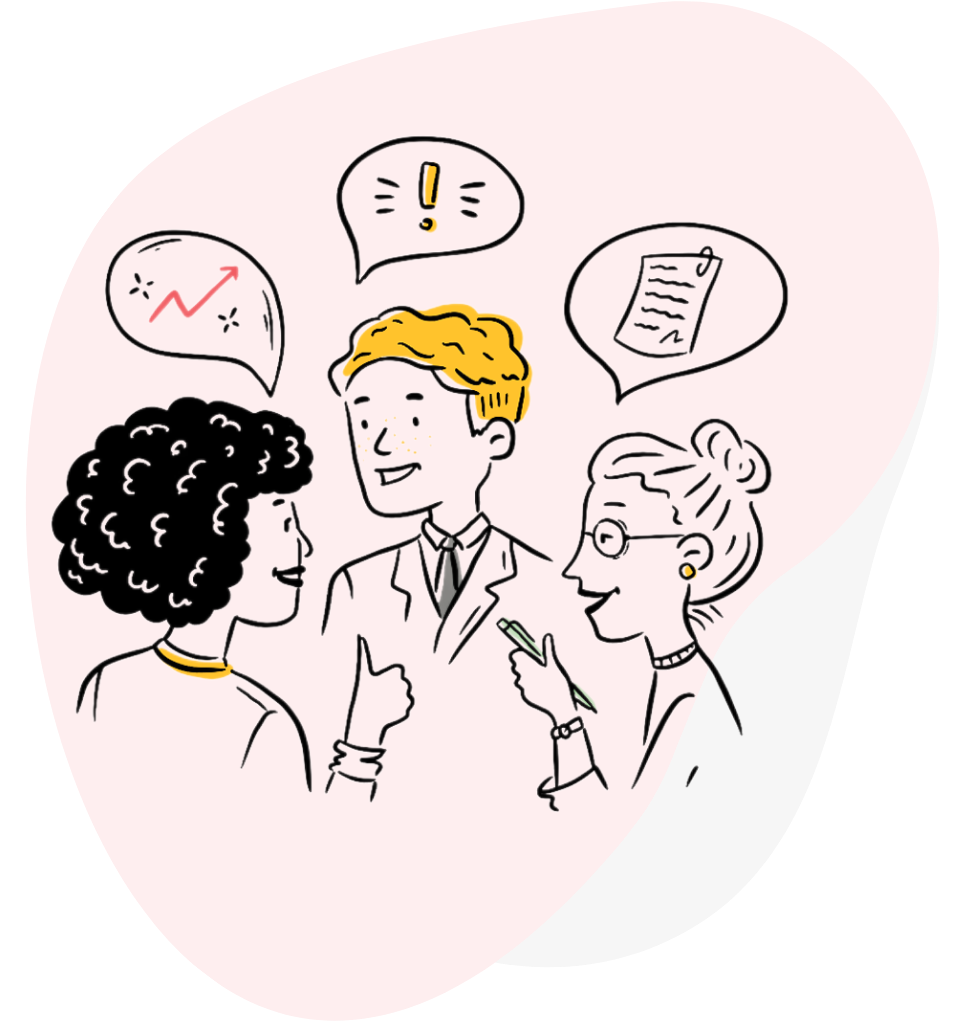 What we do
Our approach to
culture
We focus on working with things as they are, not how we wish they were. Whilst this can sometimes be challenging and uncomfortable, we believe it more effectively unlocks stuck patterns and creates opportunities for healthy and desired elements of culture to emerge. In this way, culture change takes place through an iterative process of exploring, experimentation and sense-making.
People's well-being and experience at work are not just important to pay attention to for the employee, but they can be beneficial for business too. The focus on well-being and employee experience has only increased in response to the COVID-19 pandemic, with many organisations placing much more importance on mental health, tailoring support to individuals' needs and providing support for people now working from home in varying circumstances.

"Wellbeing includes the quality of our lives outside work,
not just in the office."

We work with our clients to understand the current employee experience and culture and its impact on well-being and we support practices that can encourage a more supportive and holistic workplace.



We help people to process their experience of change and uncertainty and the stress and overwhelm that can often invoke.
We work alongside senior leaders to support initiatives that will better support all people in the organisation and the culture they wish to be a part of.

Working to integrate values and principles through leadership programmes and diversity and inclusion initiatives
Encouraging personal growth through mentoring and coaching schemes

We focus on creating spaces for small and large group conversations to support meaningful engagement and collaborative relationships and networks.
A lot of work in this area also touches on leadership, team dynamics and change projects and these tend to have a positive impact on employee engagement measures.
Many companies are paying more attention to diversity so that they can better acknowledge and support the diversity of the people within their organisations as well as deliver high-quality services to an ever more diverse customer base.

We work with our clients to better understand what an inclusive and representative workplace really means for them.



We start by facilitating conversations that help us to understand our own stories of diversity and privilege.
We capture the patterns and areas for development that emerge through the stories and support decision makers in their conversations about changes to the way things are done to better support Equality, Diversity and Inclusion across the organisation. We help these groups to notice the underlying dynamics at play, not just focusing on what can sometimes be experienced as surface level EDI initiatives.
We provide training where necessary on specific topics related to EDI, and work in collaboration with reputable partners to deliver these.

Speak to RISE consultant Jo about how we can support your organisation and its EDI.
Many organisations are experimenting with hybrid working models as a new way of working beyond the COVID-19 pandemic. Some organisations are choosing to remain entirely virtual.

We work with clients who are new to this way of working, but also those that have always worked in this way, to pay attention to the implications these practices can have on relationships, team dynamics, decision making and business performance.



We facilitate virtual conversations between diverse groups to understand the diversity of experiences of working in these alternative ways.
We draw on best practices and support organisations with implementing improved ways of working, utilising technologies to support their collaboration.
We encourage the integration of meaningful, conversational spaces to support people and foster culture in the virtual environment.
Leadership culture is how a leadership team influences an organisation. It emerges from the day to day interactions and role-modelling of values, skills and behaviours of the most senior people in the organisation.

We encourage an understanding of leadership as a collective effort rather than the historical top-down model in order to support the agility and adaptability of the organisation in complex, uncertain environments.
We work with clients on the development and understanding of a 'leadership culture', and support and nurture the ways of working that support this systemic approach.
We look at organisational systems and processes that impact culture, whilst integrating a range of initiatives such as leadership coaching, programmes and large group workshops to support the development of leaders, responsible for influencing culture.