Founded in 2012, RISE has grown from a small think tank to a globally diverse community of consultants partnering with clients to support them in managing amidst the uncertainty of everyday organisational life.
2011
2012
2014
2016
2018
2019
Simon, our founder, convenes eight internationally diverse CEO's in Cairo, to explore the complexity and uncertainty that exists in leading across global diversity through sharing their lived experiences. During this trip, the Arab Spring riots broke out; a challenging, real-time case study of what happens when governance and collaboration implodes.
With a curiosity for how people can better collaborate across global diversity, RISE Beyond (rise beyond beliefs and borders) is founded by Simon Preston, Ron Boehm, and Elana Yosen as a global think tank. RISE secures its first globally dispersed business clients, starting a move to a sustainable business model. Helping organisations to think about how with how they go about collaborating within and beyond their businesses.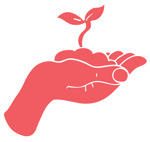 We're growing. More clients and thus more consultants join our journey. We start to hold consultant retreats where we share and learn together about what we are doing in our practice. Our client relationships start to transition into sustainable long-term partnerships.

Now working with multiple long term clients across Europe, we put our heads together to learn from our experiences so far. We understand and appreciate the value of the learning that emerges from our Community of Practice and explore how we can leverage this more. A growing group of international consultants who are interested in learning with and from each other through the experience of doing client work together. The quality and clarity of how we partner with clients in navigating uncertainty in a wise and practical way are emerging as the RISE point of difference.